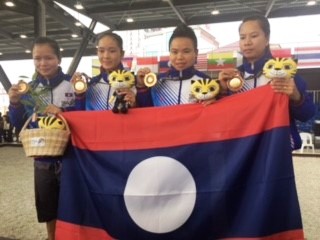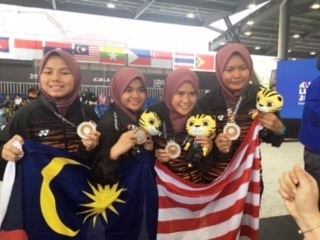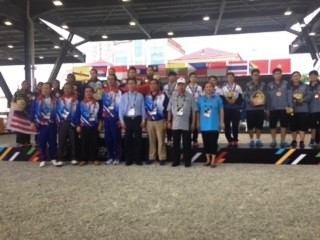 For the first time, with the exception of the pre-event held in April in the presence of President Azéma, will be used the wonderful site permanently available to the Federation of Malaysia, with 24 covered lanes - but not heated !!! - very selective, and all the necessary ancillary facilities: rest rooms, cloakrooms, toilets, catering, meeting rooms, anti-doping control equipment, VIP lounge, offices ....
Following the specific rule that the sport's technical regulations stipulate - one athlete can participate in only one competition - 114 athletes will represent the 9 engaged countries with almost perfect parity: 58 men and 56 women.
Given the quality of the players and the general level of Petanque in Southeast Asia, the draw conducted on Sunday gave matches that will be immediately relentless.
The promotion of Boules Sport 2024 will not be missing, with banners reminding the need to support it, announcements by microphone and the obligation to play with boxwood jacks "Boules Sport 2024"!
It'd also be noted that the Asian Federations will use their presence for of these SEA Games to set up, on the initiative of President Azéma and under the aegis of the OCA Vice-President - Olympic Council of Asia - a new Confederation of Asia, the existing one having had a chaotic action with the team set up in 2013 after 16 years of harmonious operation.