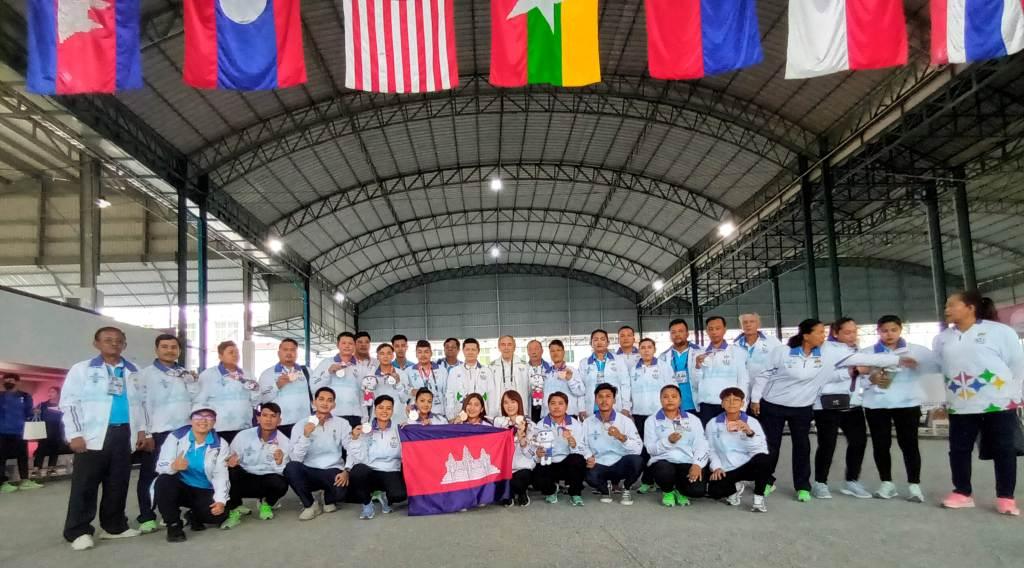 To celebrate the end of the Pétanque events, the President of the Cambodgian Federation, who initially envisaged only a meal with the heads of delegation and the officials, had finally chosen to organise a great evening gathering all the athletes and all the technicians who came from the ten member countries to participate in this 32nd edition of the SEA Games...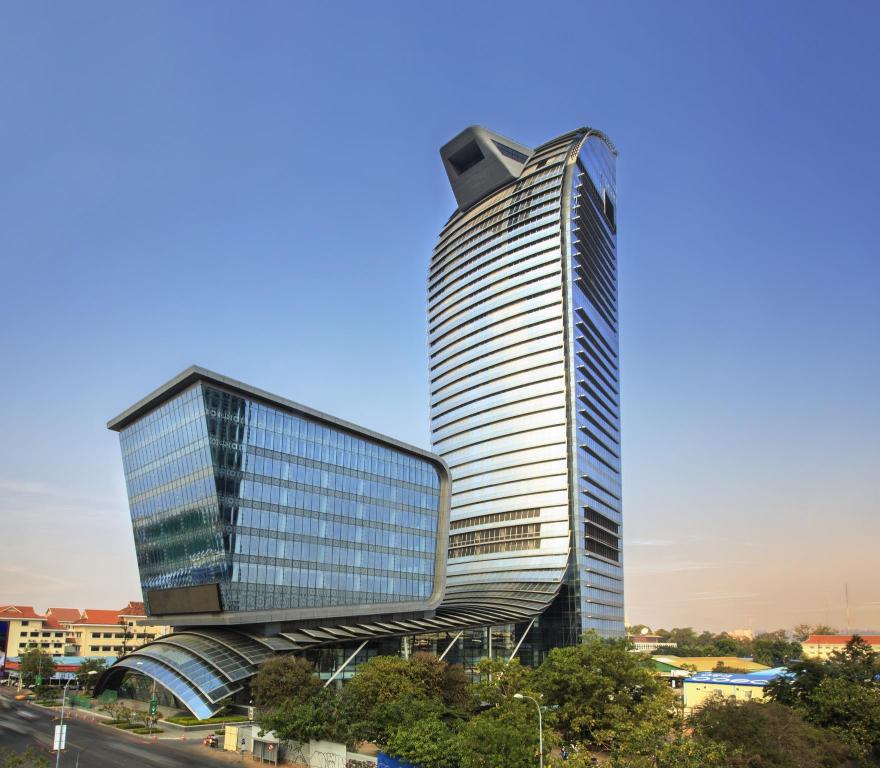 This took place on the 36th floor of the Rosewood Tower, currently the highest building in Phnom Penh, whose lounges were barely big enough to accommodate the 300 or so guests. Gathered by delegation, they first enjoyed a traditional Cambodian meal to the sound of a musical ensemble that brilliantly alternated traditional tunes with foreign songs, French and American in particular, before the modern music took over to allow the young players to dance and noisily express their joy and satisfaction.
The slogan of these SEA Games being "SPORTS - LIVE IN PEACE", let's hope they will remember it for the rest of their lives.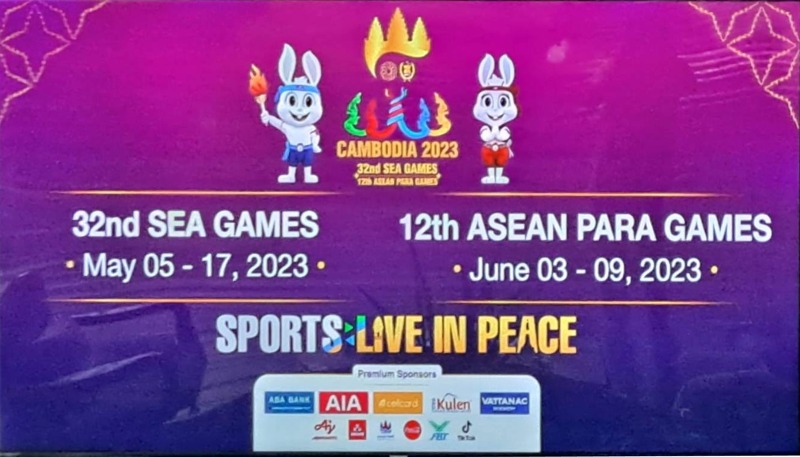 Claude Azéma, the FIPJP President and Suphonnart Lamlert (Nong!), the General Secretary of the Asian Confederation, were keen to support this reality by making a heartfelt chain with the President of the Federation of Cambodia, Mr. Sok Sokhan, who is also a Member of Parliament and Secretary of State to the Minister of Territorial Development, and with the two Secretaries of State for Sports, Mr. Sok Sabayana, who is also the Secretary General of the Federation, and Mr. Bou Chumserey.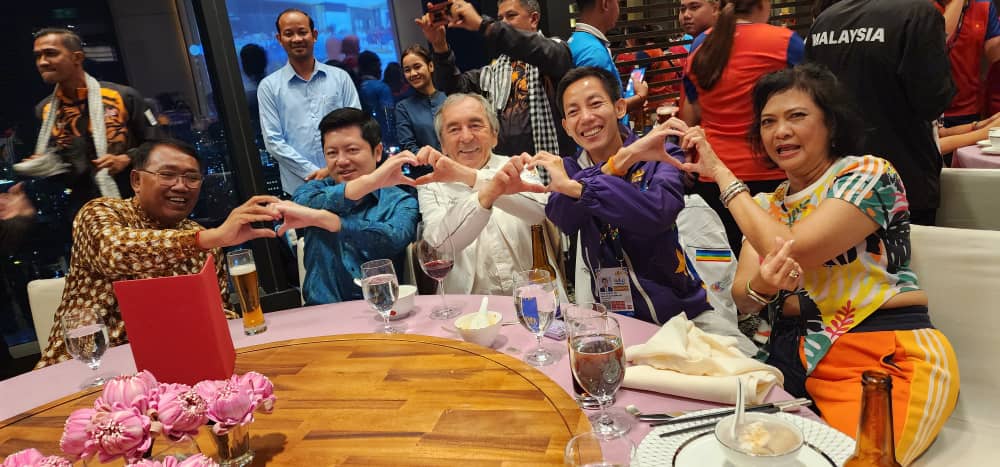 While waiting for the next edition which will take place in Thailand in 2025, they have set a date for the world championships in triples, doubles, singles and mixed in Cotonou in September, then for the women's and youth championships in Bangkok in November.
Editor: Claude Azéma President of the FIPJP